Here goes – my first ever blog post.  
If you have spoken to me for more than 5 minutes, at some point during the conversation, I am likely to bring up art. It is a passion of mine woven so deeply into the very fabric of my being that it could never be unwound without completely changing who I am as a person.  I have been a creator since before I even have memories of it.  
I do it for the thrill, the joy and the passion. It is a driving force unlike anything else.  
Coming into the New Year, I am humbled and grateful for the many opportunities that have come to fruition. Really in all fronts - my scrap metal sculptures, leather masks and even now leather armor.
First off, I recently was invited to and attended an art show in Denver – Holiday RAWk, by RAW Artists. It was incredible. The experience could not have been better and it is definitely one of the best times I've had in my life. It was almost surreal. Financially it was a success but perhaps more importantly, I had a chance to really get my feet wet in the art scene and made some great contacts.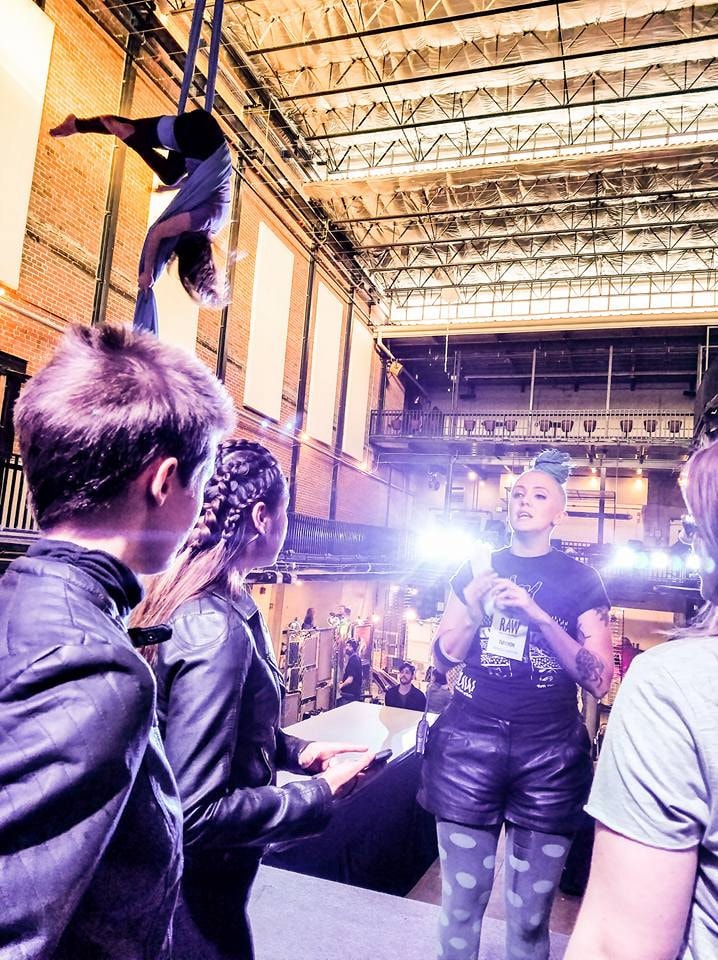 The event featured many talented artists, photographers, performers, and musicians. Our booth was located right at the front of the runway so we were able to enjoy seeing everyone on stage (when there was a gap in customers). There were fire dancers, silk acrobats, fashion designers and more.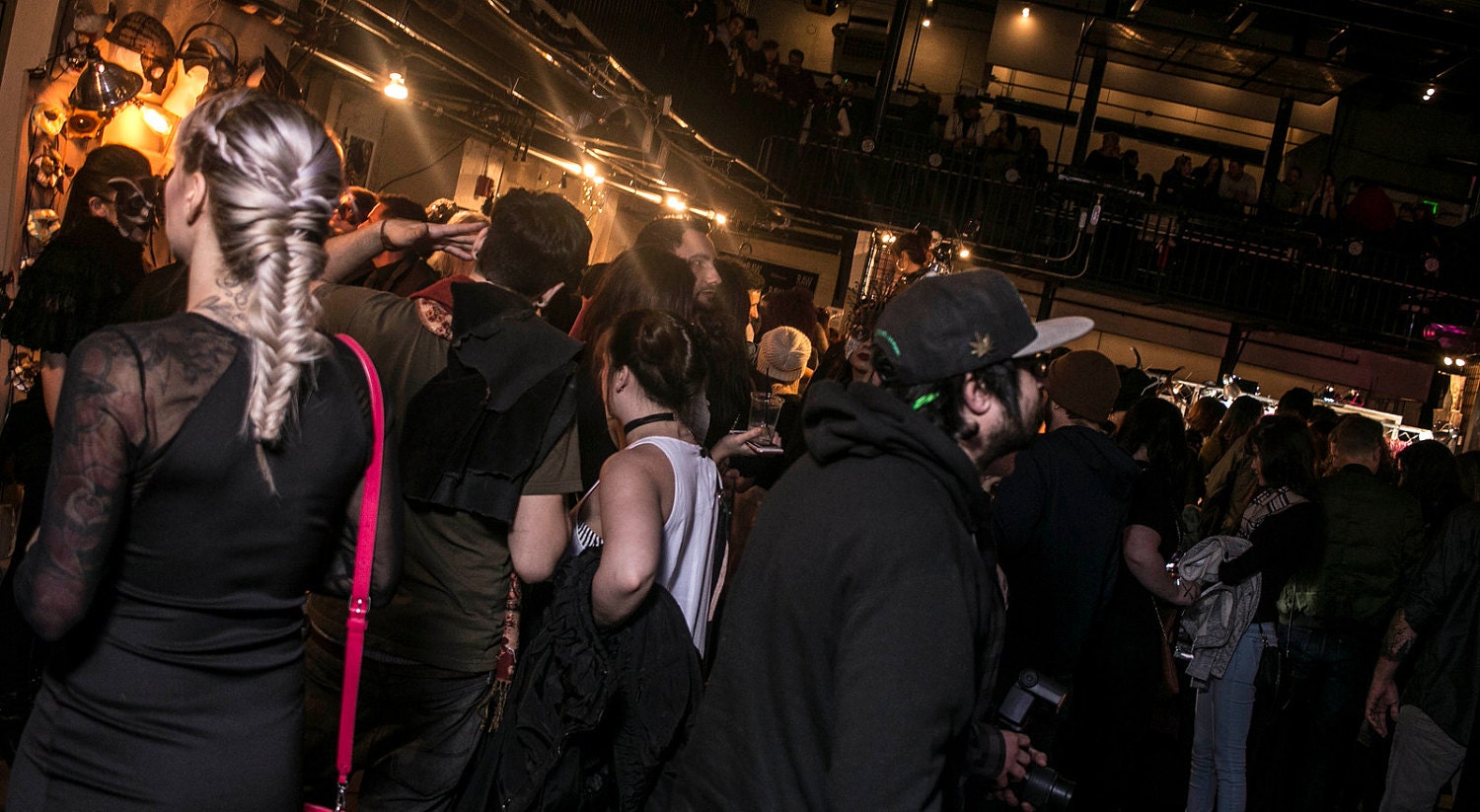 I was able to show both my masks and my prop metal guns during our runway event. We had 6 total models on the runway. Each of them had their own unique Leather Mask, and a few of them with scrap metal sculpture props that I had created just for the show.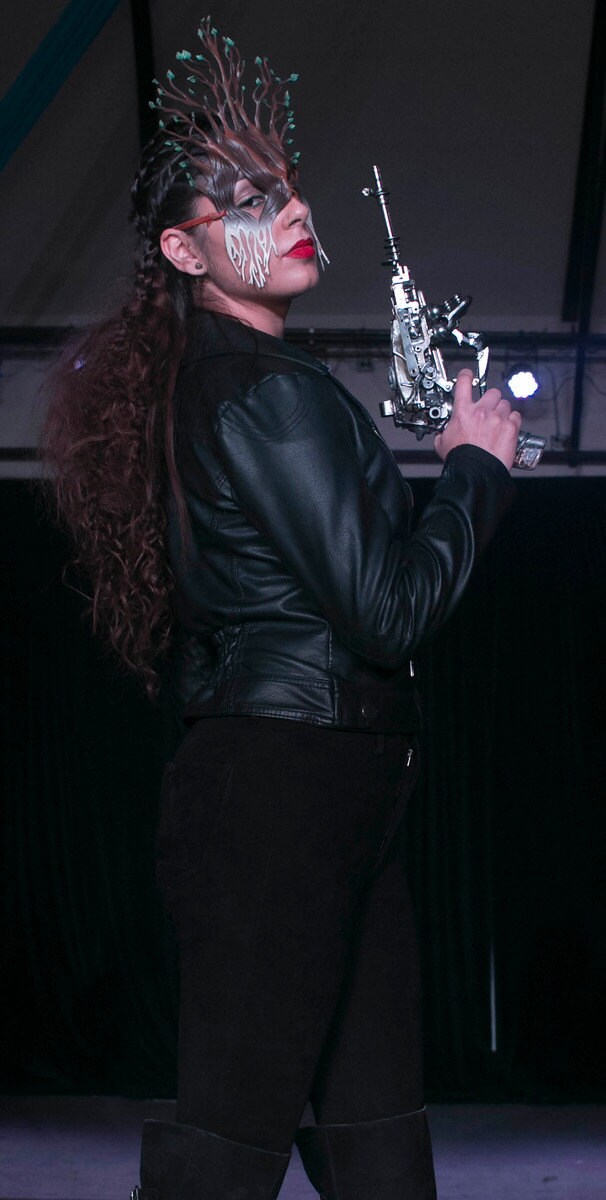 In the booth I displayed my latest metal art and masks in a concealed 6x6' area. We were thrilled with how it looked, and customers really seemed to enjoy it as well. The feedback we got was amazing. It took 2 months to prepare for – working every single day, and every single hour. I had no down time that wasn't absolutely required (for example, picking up a new suit). My wife was so supportive during this time, as I really spent very little time with her.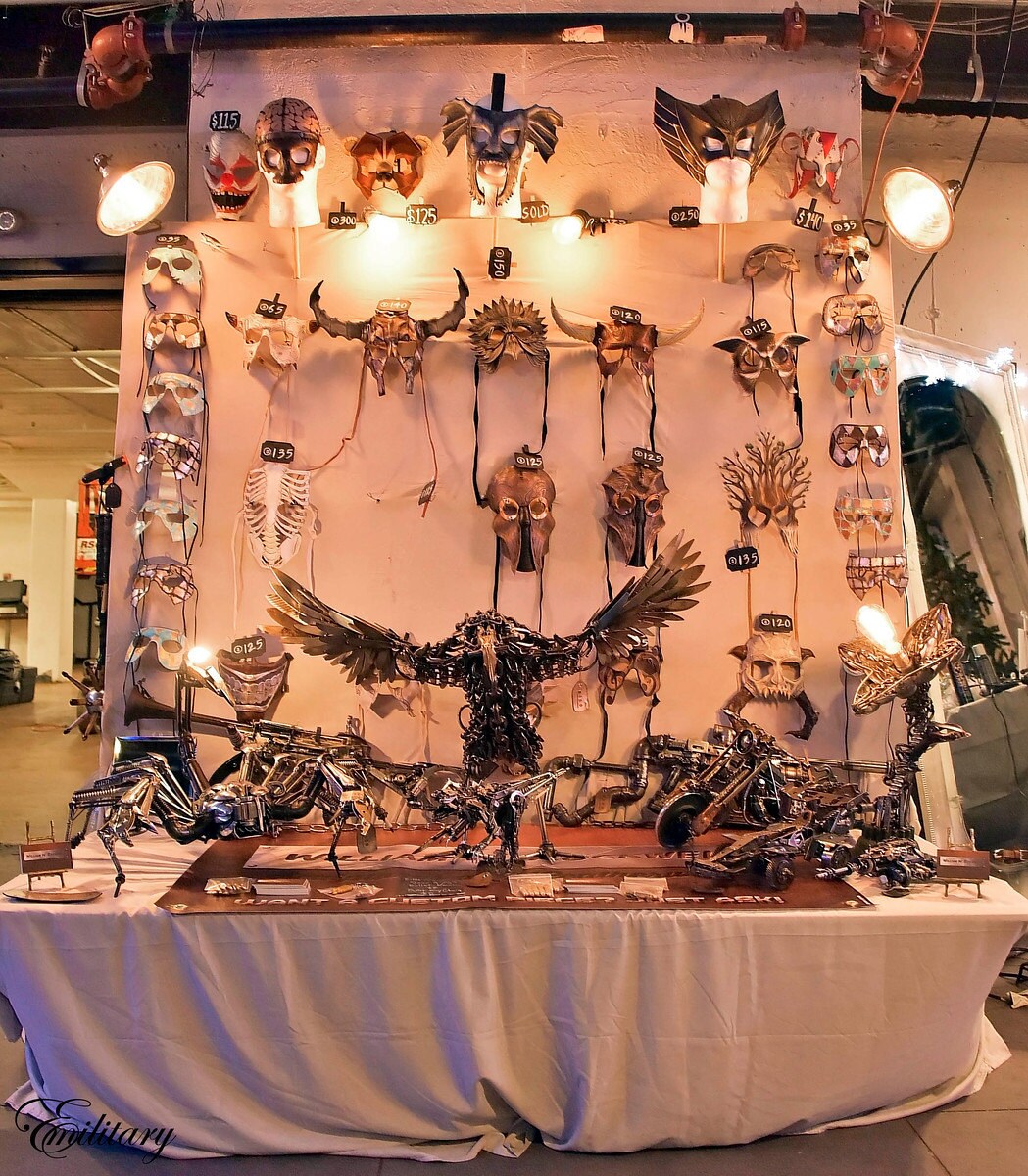 During the show, I was fortunate enough to be invited to have an exhibit in Millers and Rossi Contemporary Art Gallery in Denver, Colorado. I will be showing there from opening day. This is really a dream come true for me and I am so grateful to be at a skill level that warrants a gallery exhibition.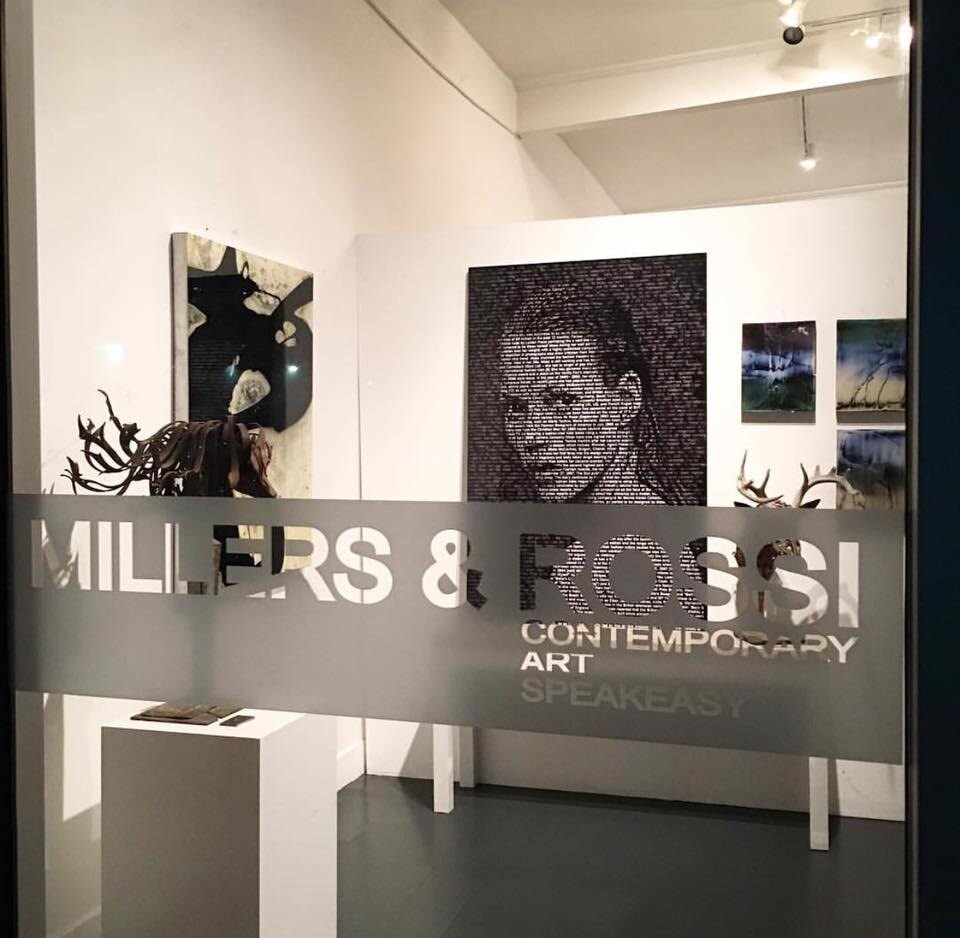 The place is incredible. It features a gallery right at the front entrance, with beautiful pink marble flooring. The featured artists' work is  displayed on the wall or on a counter area. My one of a kind scrap metal art will be shown in this area. When you go through the gallery, you then are taken to the Speakeasy bar area – where they will have sofas, tables and the bar, which has a beautiful copper countertop and brick bar area. Truly can't wait for opening day.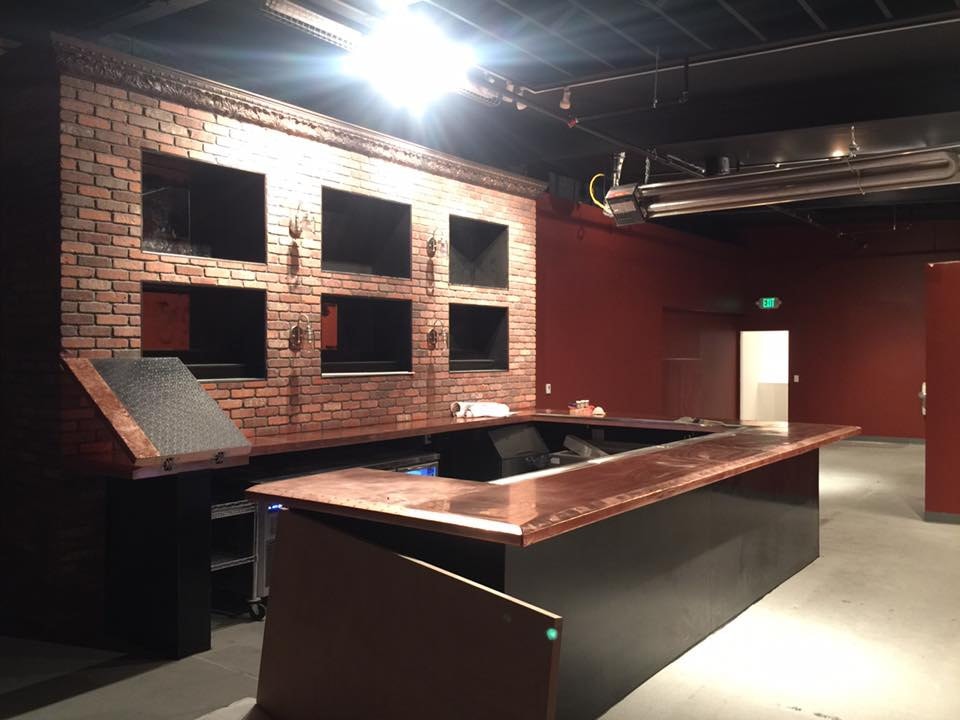 The only downside of this is now I have NO art available for sale on Etsy, or available in my home (my wife is not too happy about that). So it is back to work for me – no rest for the weak and weary as they say.  I currently have around 30 new metal sculpture designs in the queue and ready to go – I just need to figure out how to stretch my 24 hour days to say… 36 hours. Then I could easily get ahead of the game.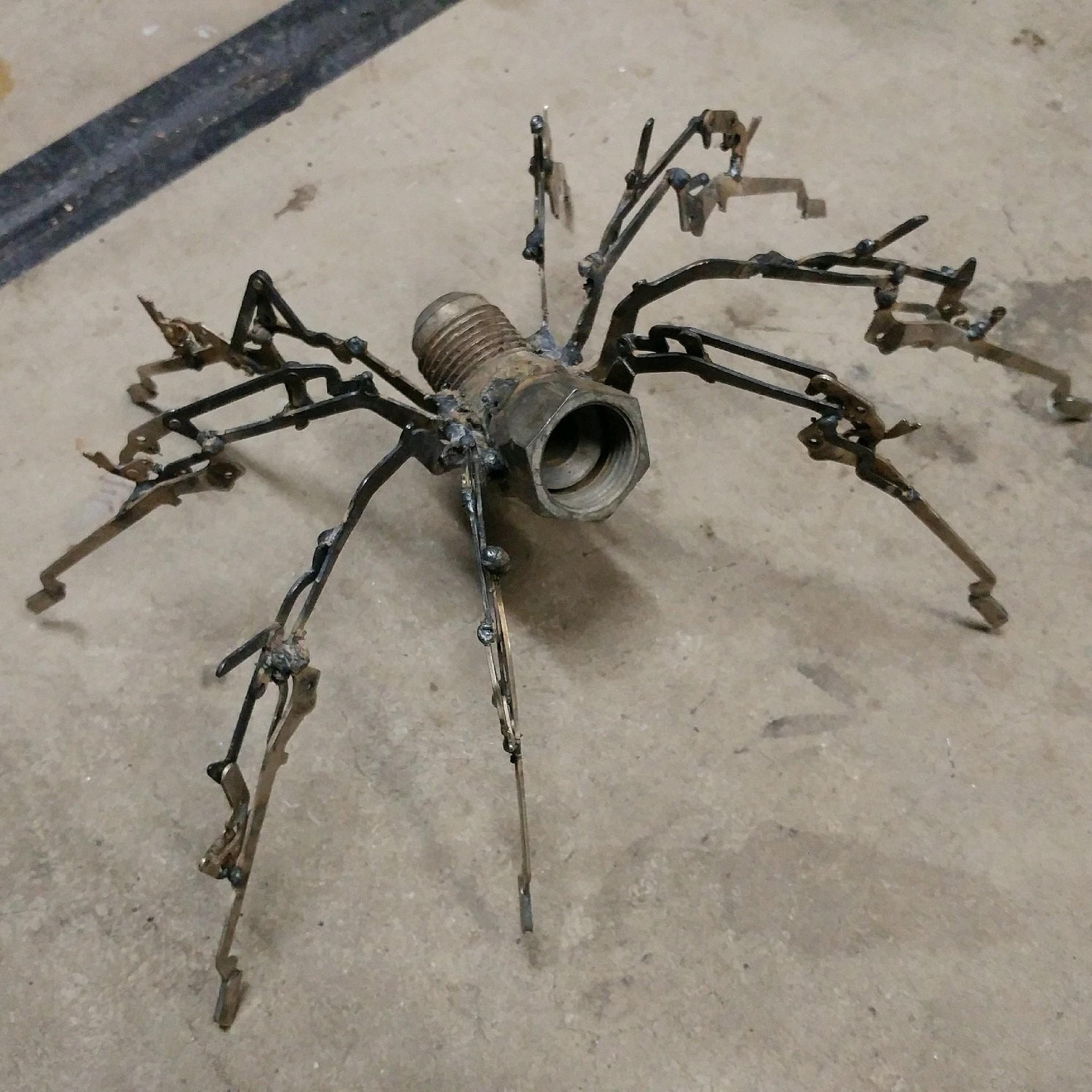 On another front, I have started getting many one of a kind leather mask requests from professional wrestlers nationwide. This has been a very fun and rewarding experience. As a result of this, I will soon also be doing leather armor as well.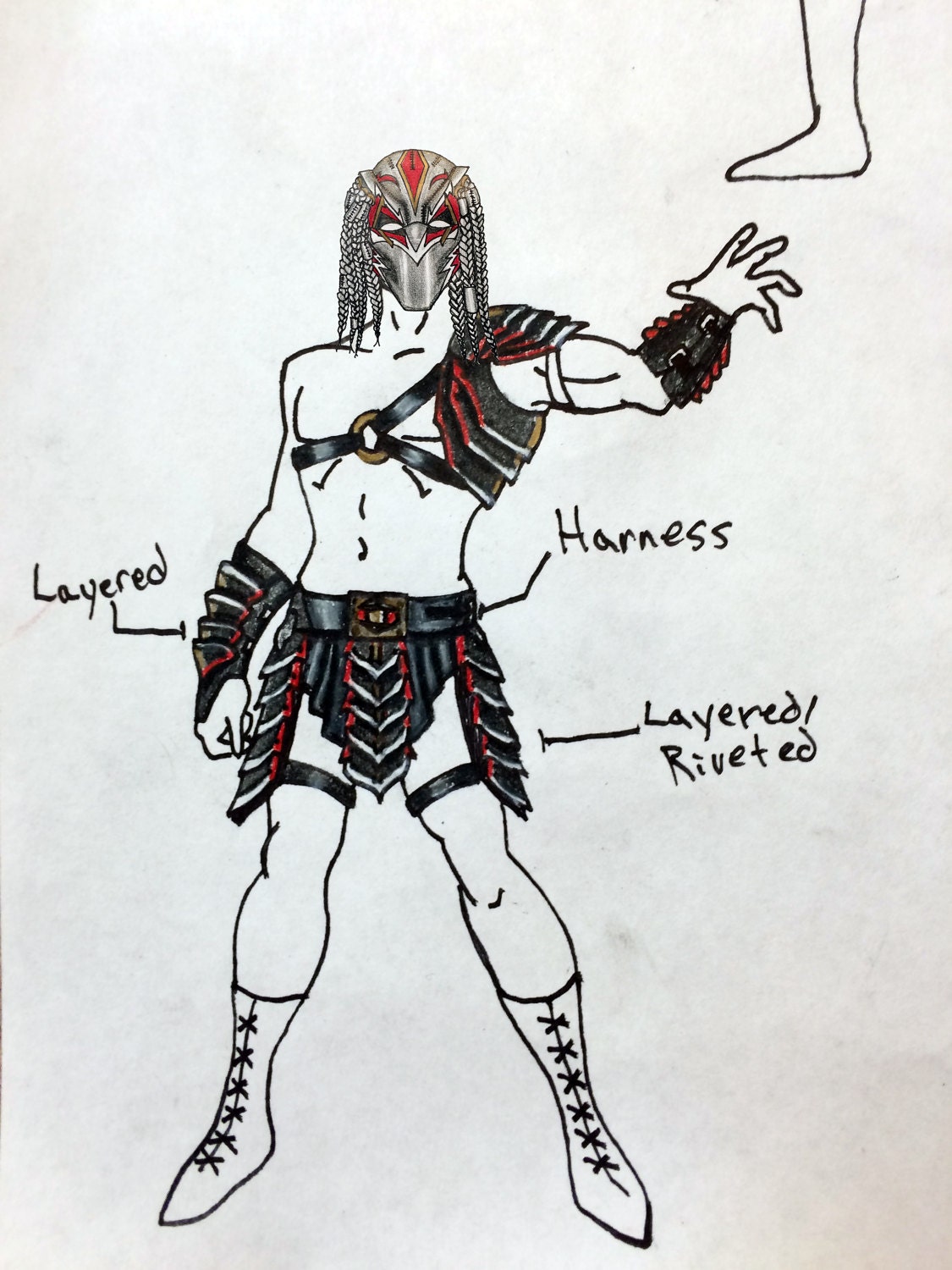 I recently finished my first leather mask, a gargoyle mask for Kerry Awful, a Tennessee professional wrestler. He is very happy with it, and will soon be debuting the mask. I had so much fun creating it for him.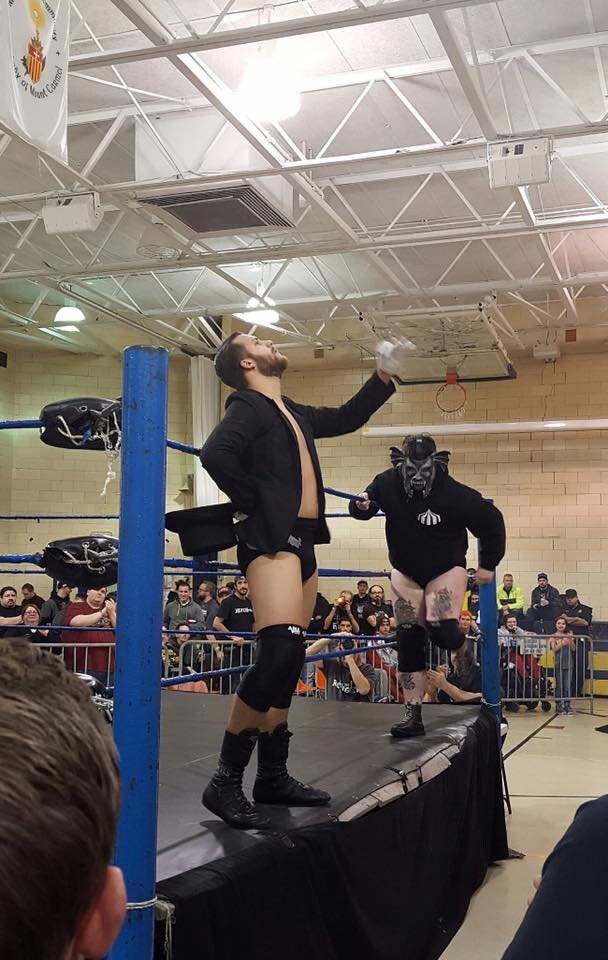 Last big update from 2016 is I am FINALLY getting active on social media. It can be very time consuming, but rewarding. It seems to be a primary place for people to look at an artist's work. It is really going well so far. Here's my IG and Facebook, for those who would like to see the updates. https://www.instagram.com/williamwrockwell/https://www.facebook.com/williamwrockwell/   
So all in all, the start of 2017 has more promise than any other year for me in terms of my art and I couldn't be more grateful or happier about it. I am really thankful. 
I really hope you and yours have a wonderful year 2017. Stay positive, stay happy and enthusiastic. Try to be optimistic. I believe a positive attitude goes a long way towards overall happiness and at the end of the day, that's really what we are all searching for, isn't it? The happiness of ourselves and those we love.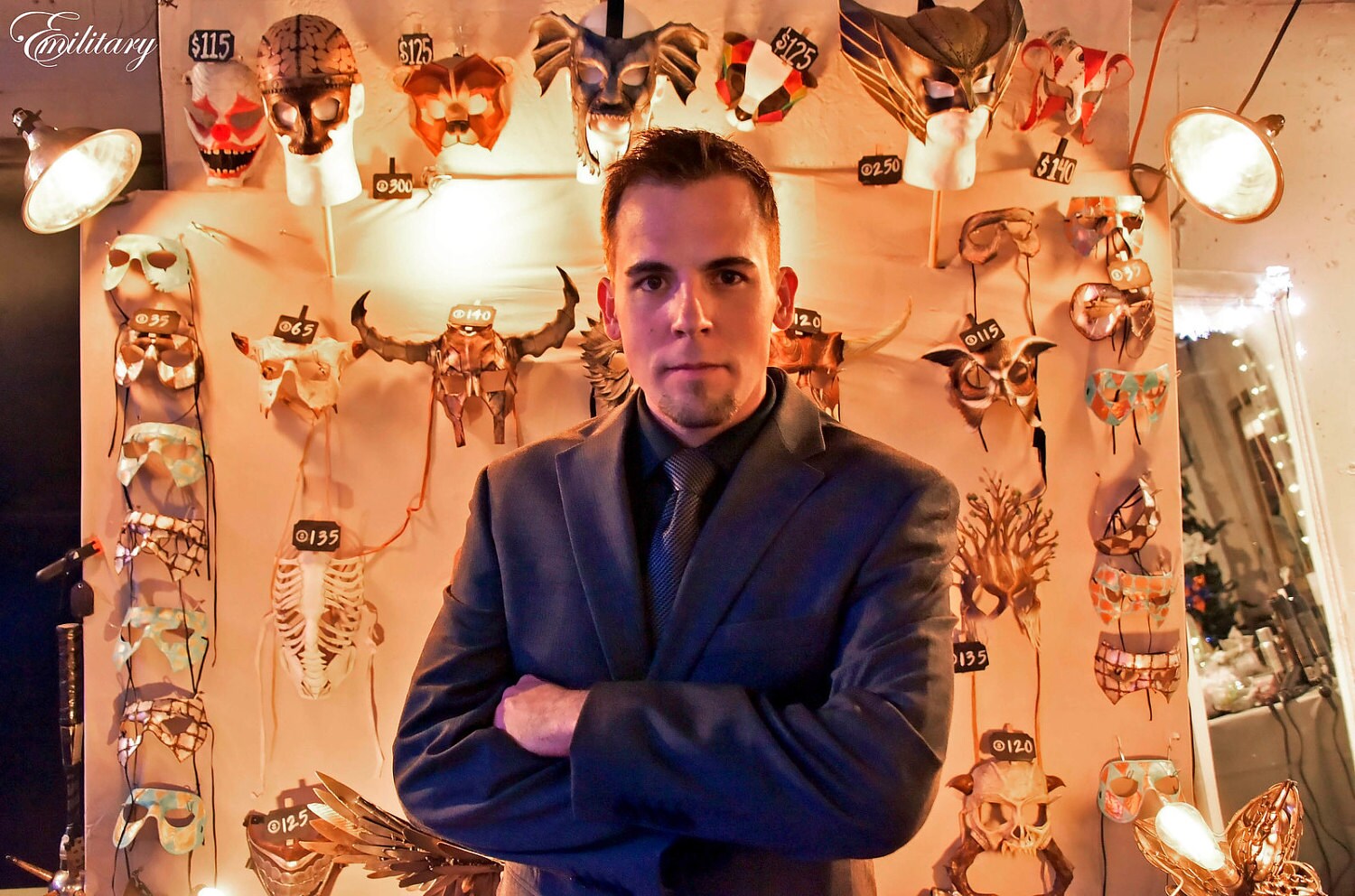 Modeling by Christina Banick, Jet Elizabeth, Samantha Simmons, Destiene Monique, Antjuan Bouldin and Daniel Janak
Photography by Emilitary Photography (https://www.instagram.com/emilitaryphotography/), Samantha Simmons and others (unknown)