Ever wondered how we make our armored vests? I know many of you have been reaching out over the years, asking us to make videos and content on how we create our work, and Lucha Locura was kind enough to let us use his project as an example piece, and we have prepared this post to give you a deeper look into what we do, and how we do it. 
Thanks for checking it out, and if you like this - please add us on Instagram, Facebook or Twitter @rockwellmasks. 
PROCESS:
Initial Discussion and Collection of Information
The first step of any project is spending adequate time communicating with each customer, so that we get a clear understanding of the concept, and they get a clear idea of expectations going forward. We really try to be as detailed as possible in clarifying what we will be making, as early as is possible.
Meditation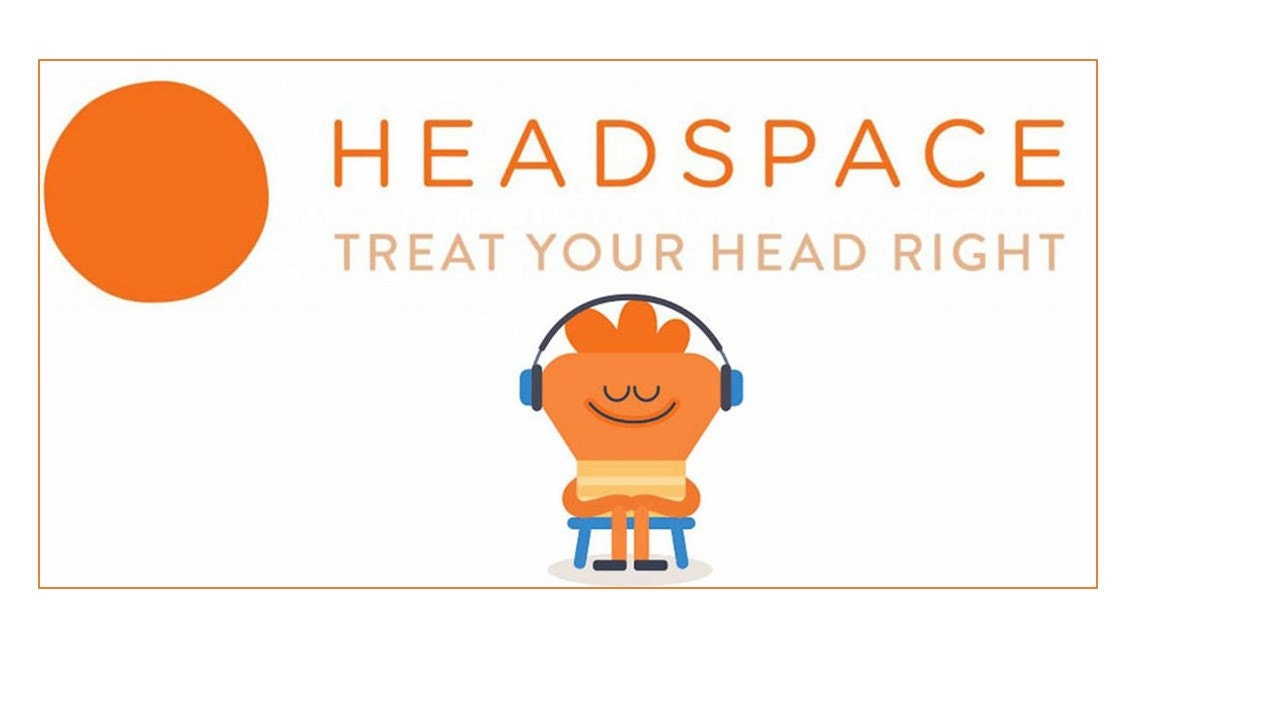 Yes, really. Meditating on each project, especially before any design work, really helps us to get a clear picture in our mind of not only how we want it to look, but what would be involved in achieving that build. We aren't paid to say this - but the Headspace app is an excellent tool for guided meditation, and we highly suggest it.
Solidifying Concept Through Sketches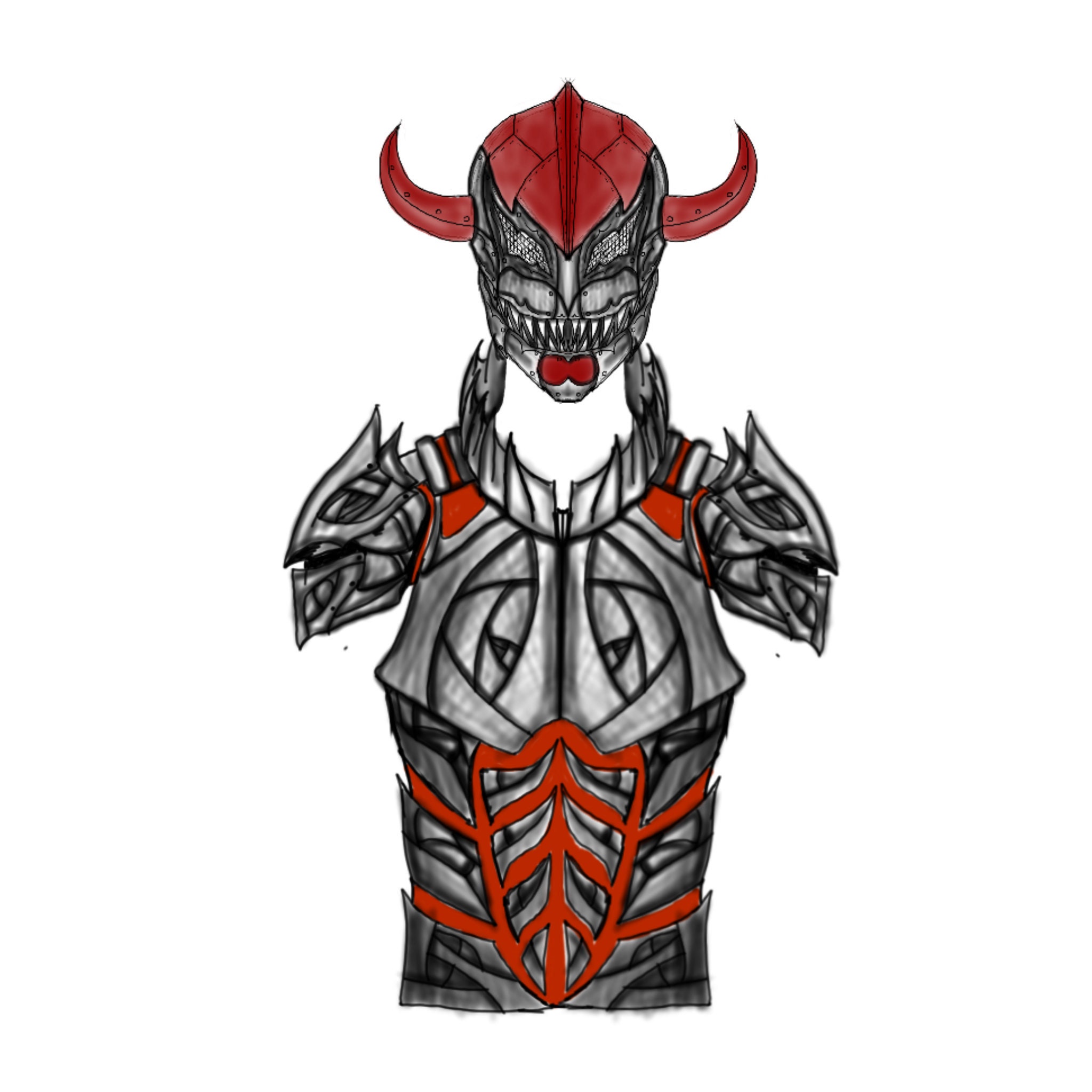 The concept sketch phase is used so that we all get a clearer picture to discuss and take notes from, so that we are fully on the same page before design begins. Once the design stage starts, changes are very difficult to make.
BASE:
Design and Patterns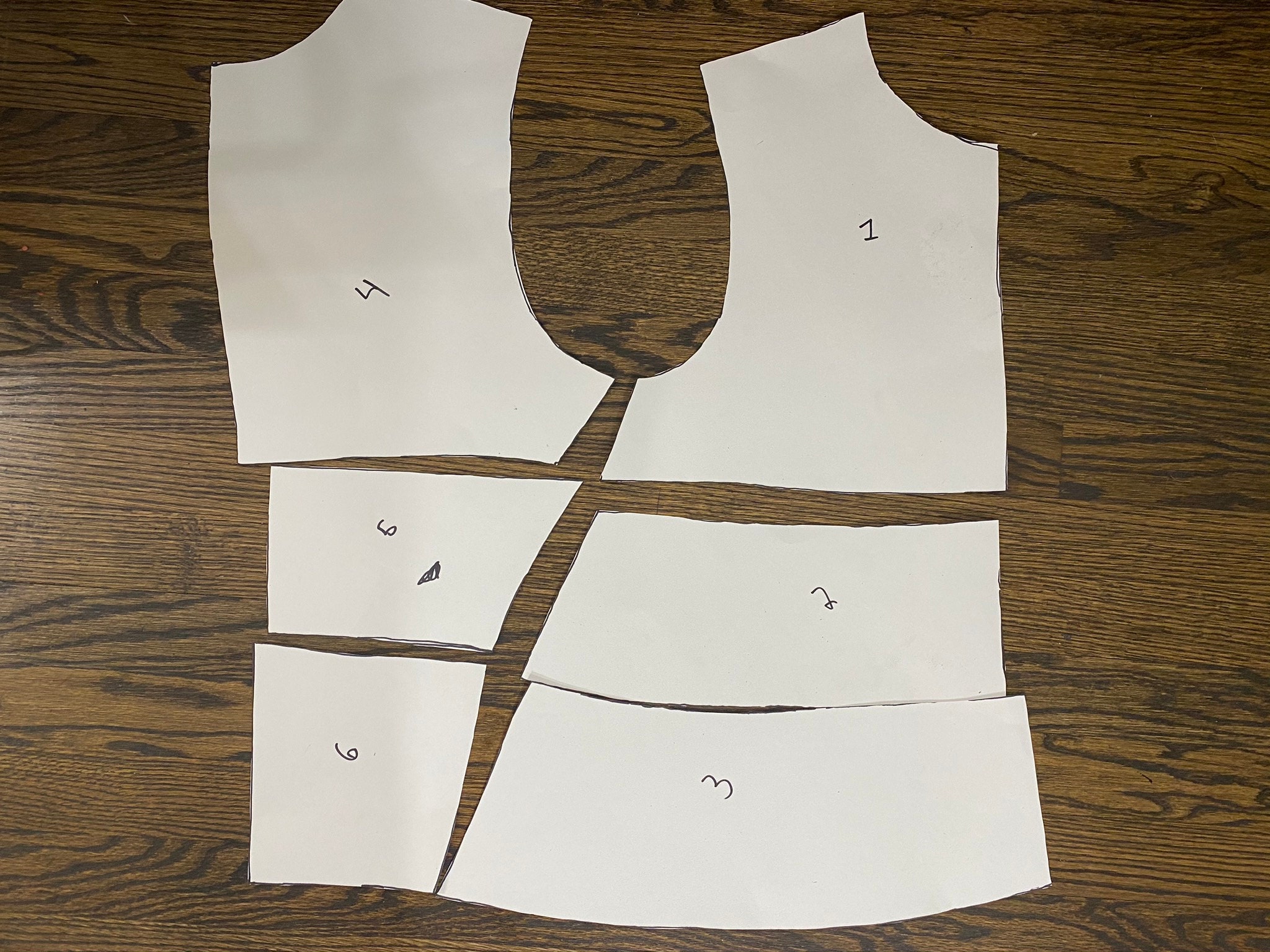 Next, we use various patternmaking techniques to create the base pattern. This is for the soft leather vest, which will hold the armor.
Material Preparation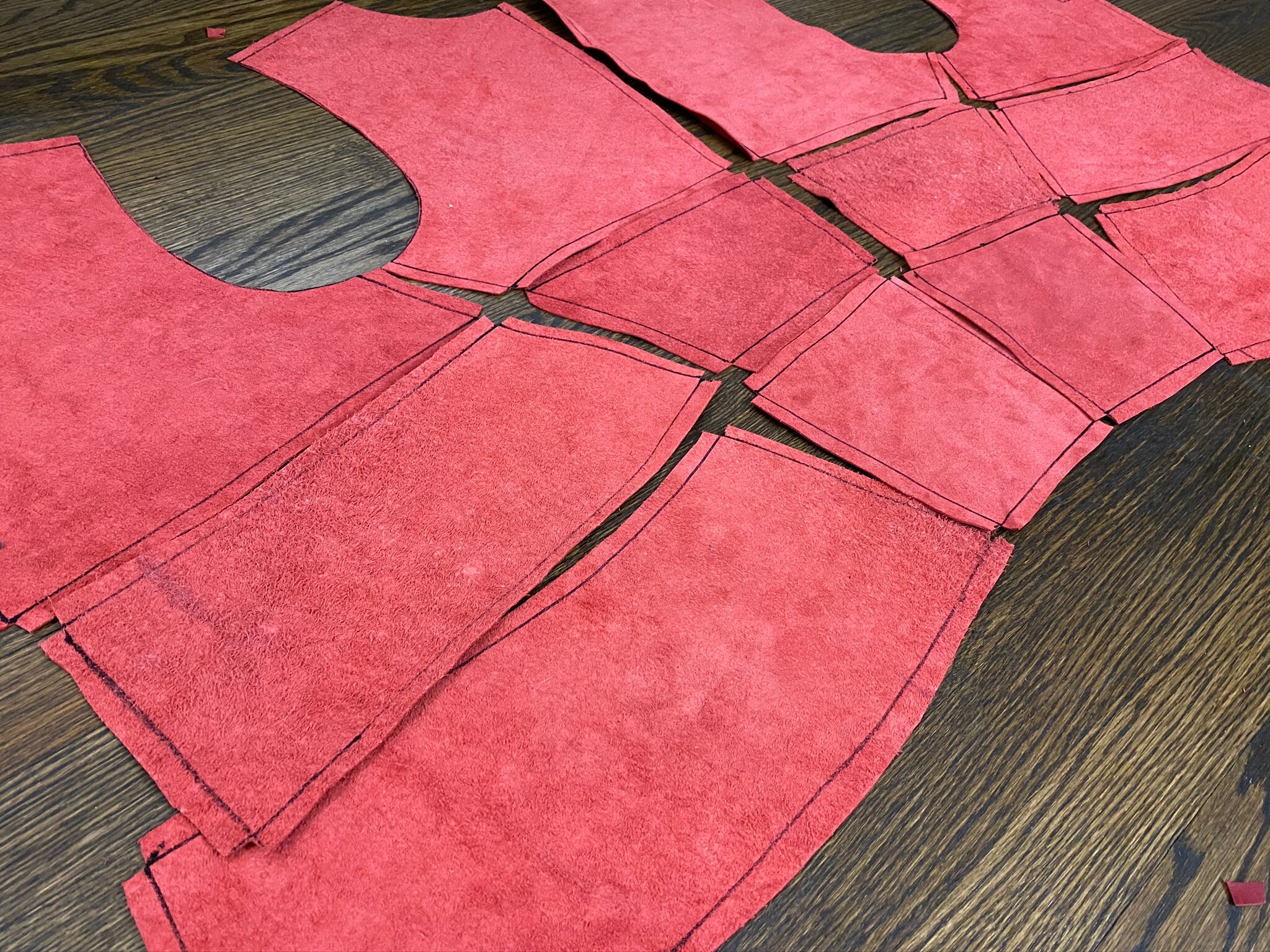 Once we have the pattern, we then trace it out onto the material and cut the pieces out.
Assembly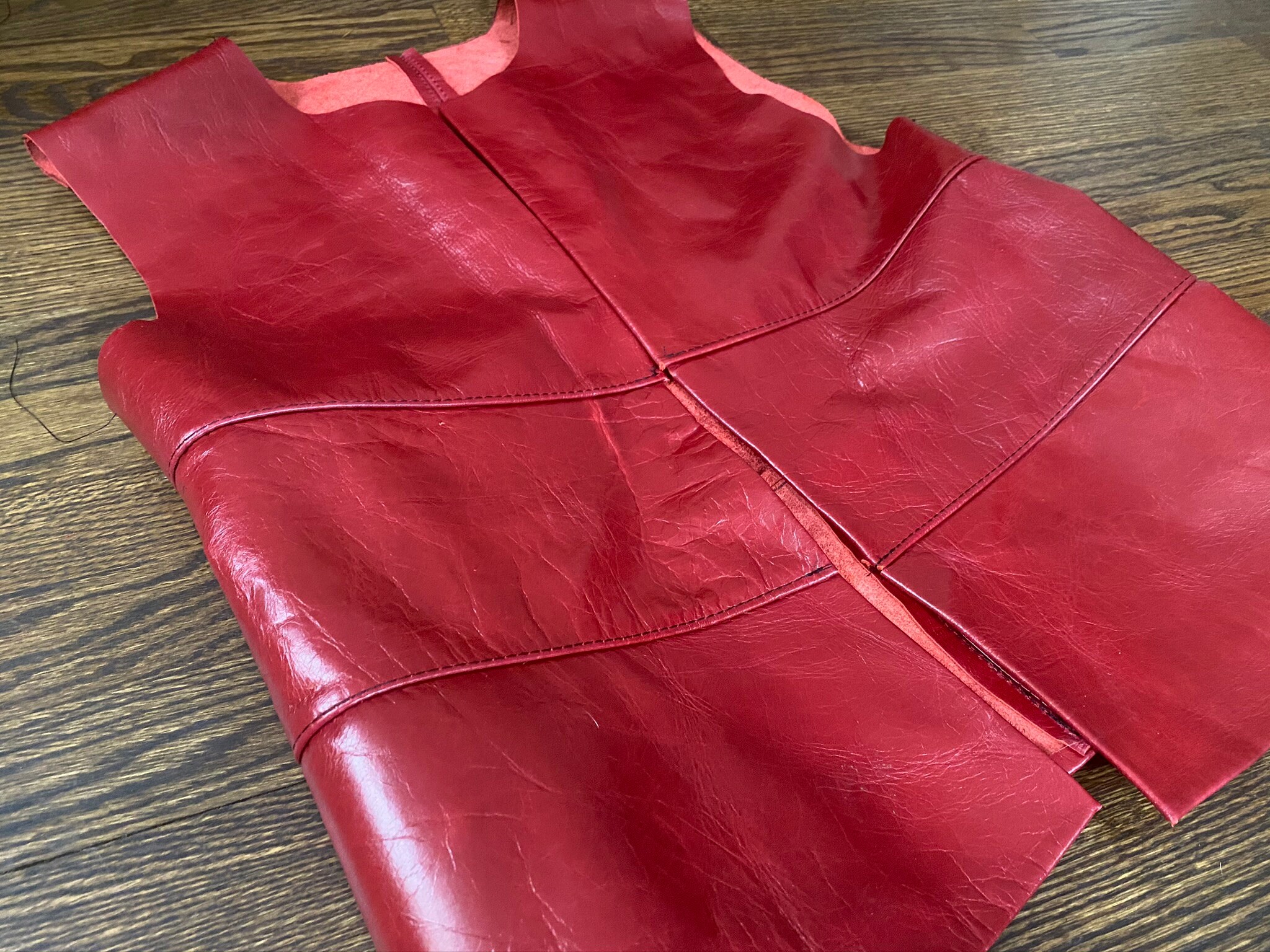 Next, we sew the pieces together using upholstery thread, and make preparations for the next step.
Trim, Collar and Lining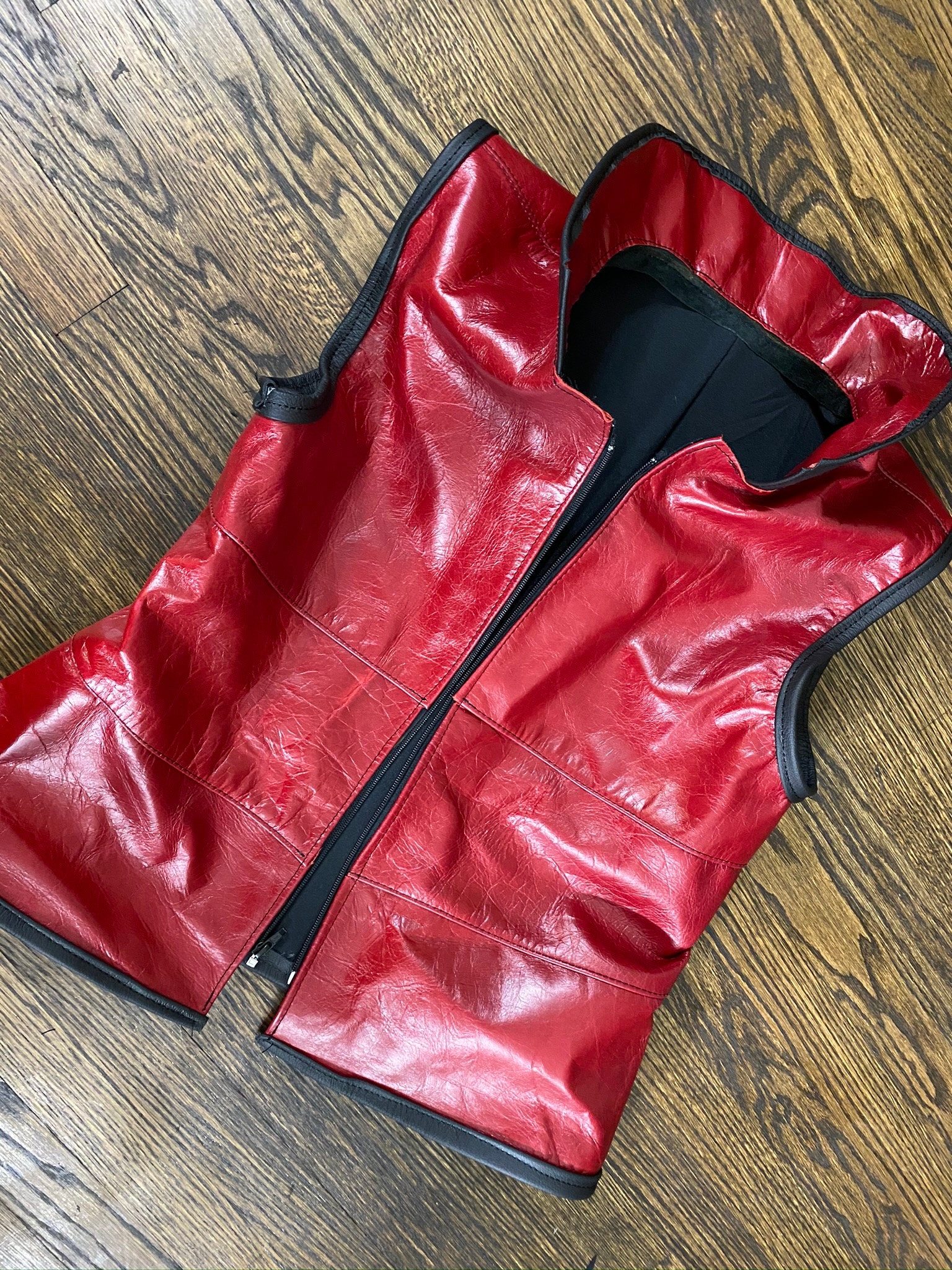 Next we add the final pieces for the base jacket. This includes collars, trim, closure and lining. We use a premium fabric lining for added comfort. 
ARMOR: 
Design and Patterns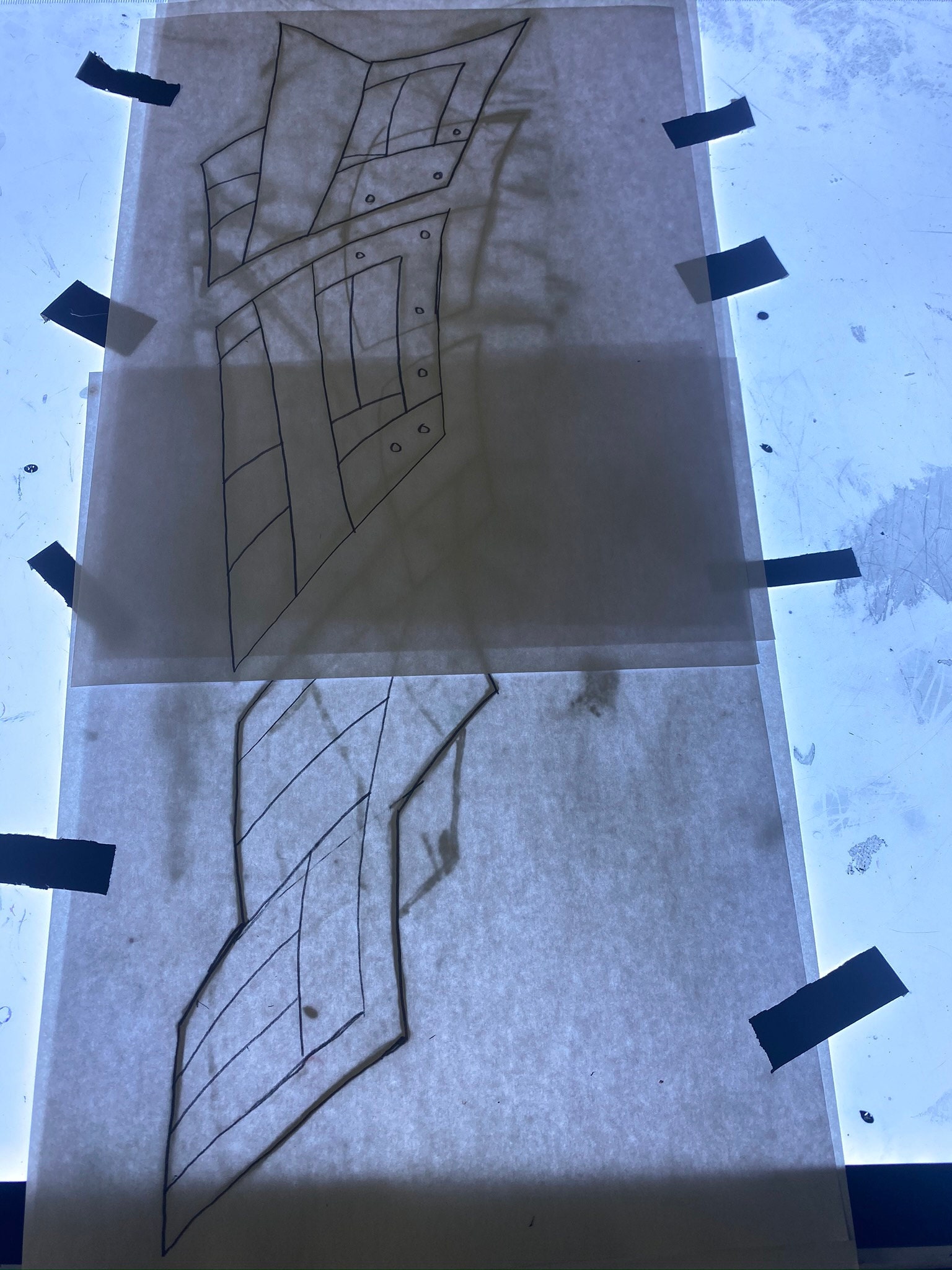 Now it's time to start the armor, woo hoo! This process undergoes several rounds of drafting before the final design is prepared. Proper planning during this phase is essential for the rest of the project to come together in the end. 
Tracing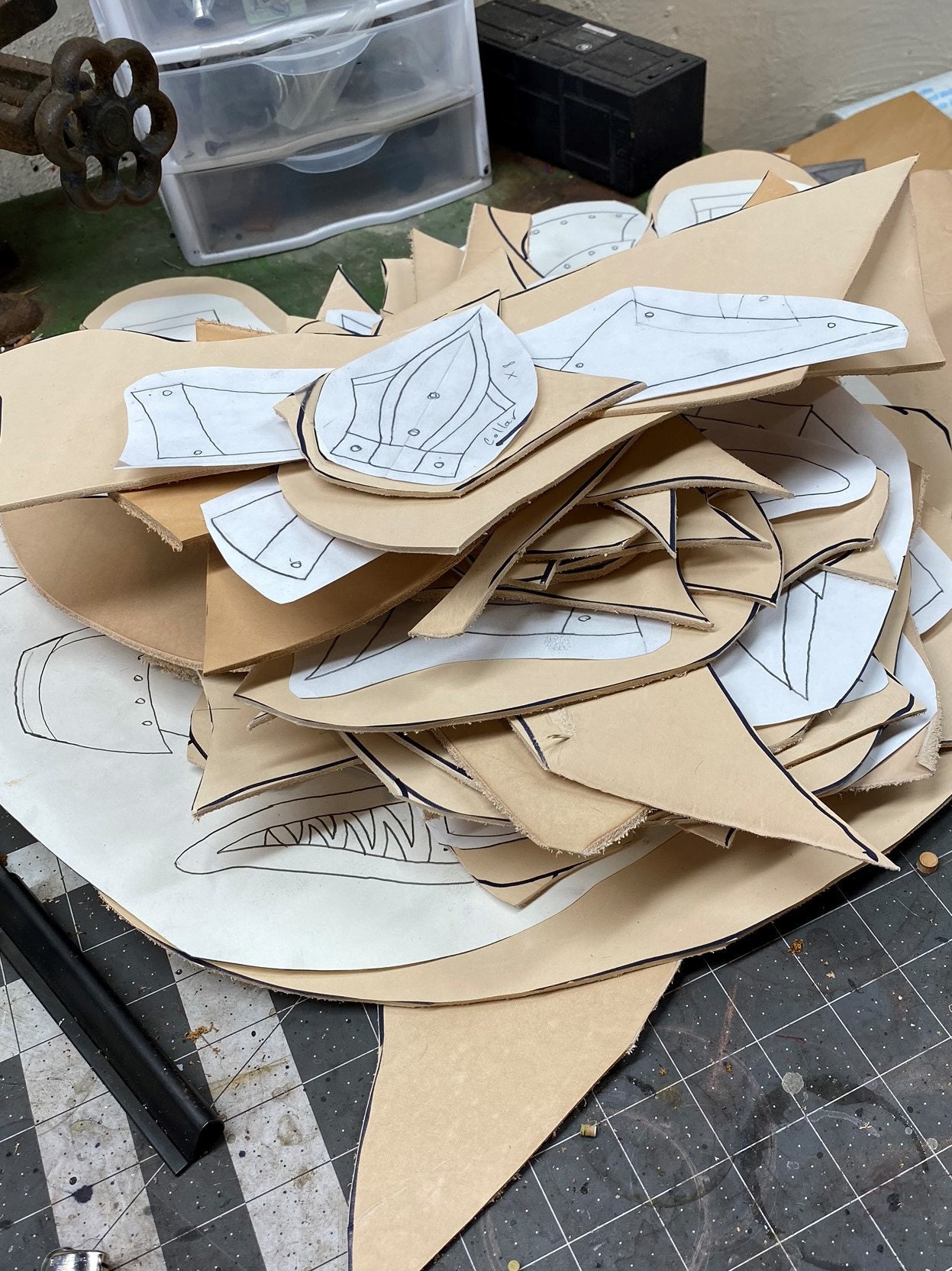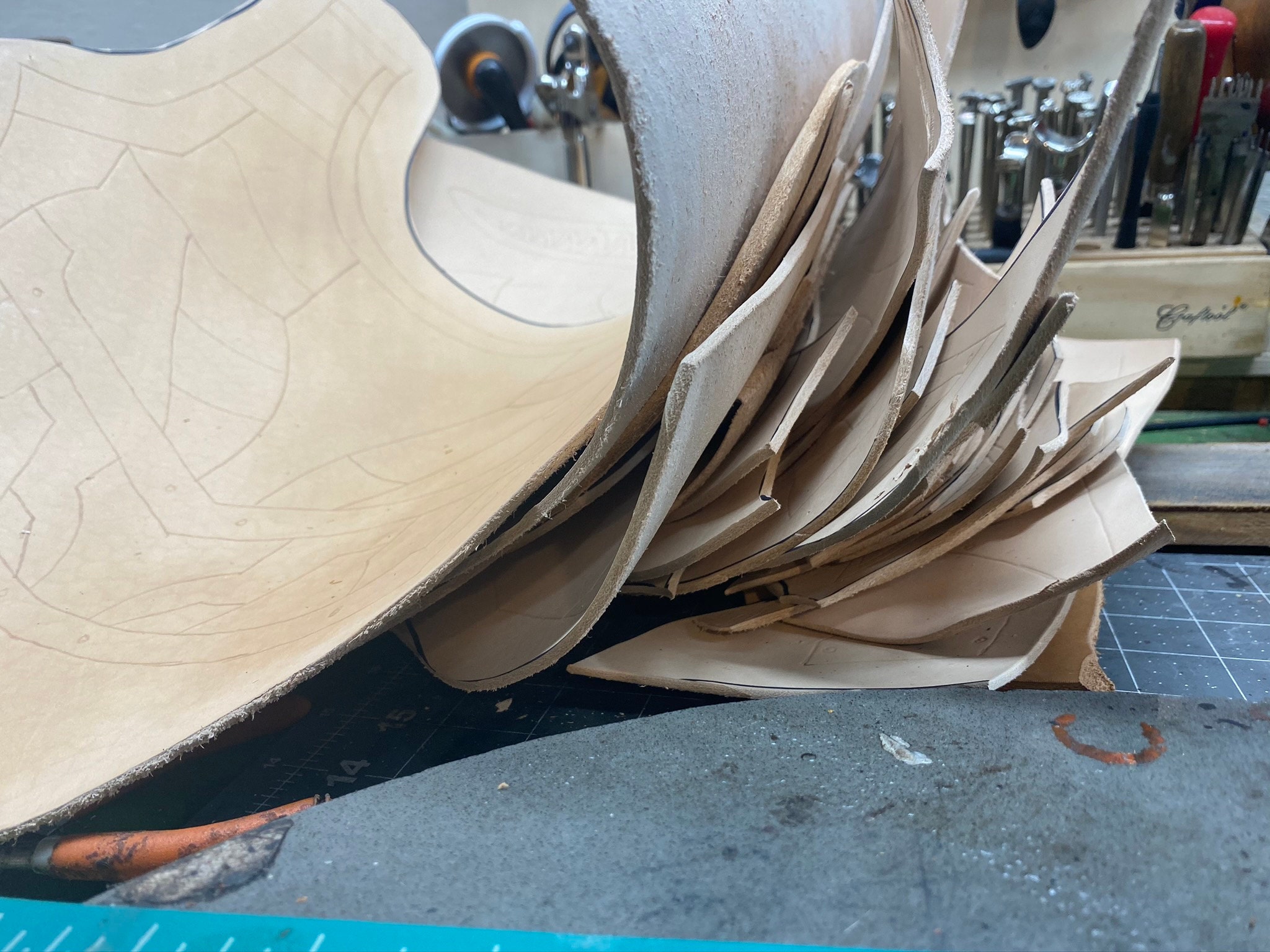 Now we have all of our pattern pieces created, and it's time to create an impression of each design piece on the leather. We use oak leaf and superior grade vegetable tanned leather.
Tooling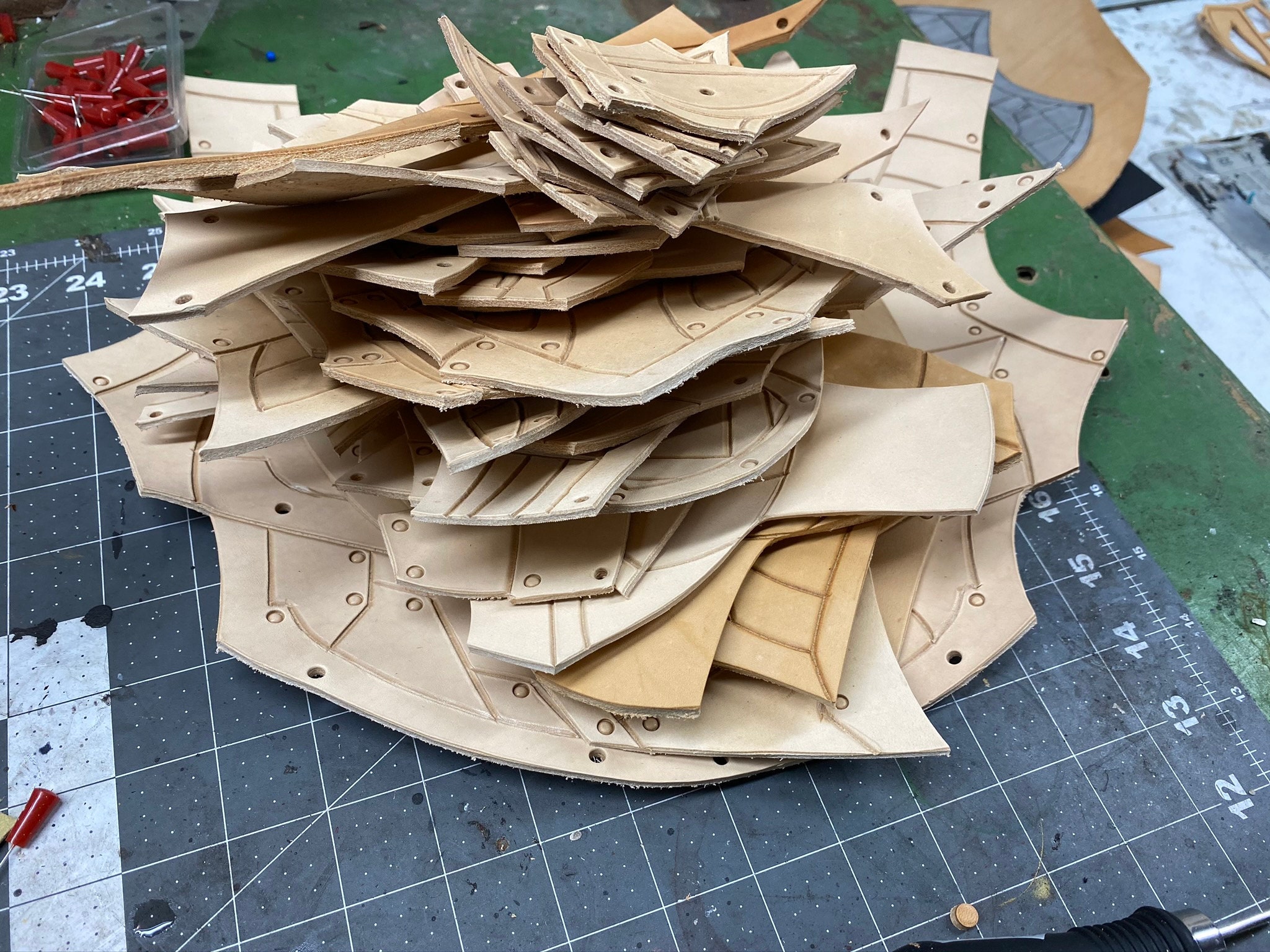 Some people refer to this step as working the leather, but by whichever term you use to describe it, this is the part where the leather is first carved, then embossed and shaped using a variety of tools, and then final touches are added with various leather stamps. 
Cutouts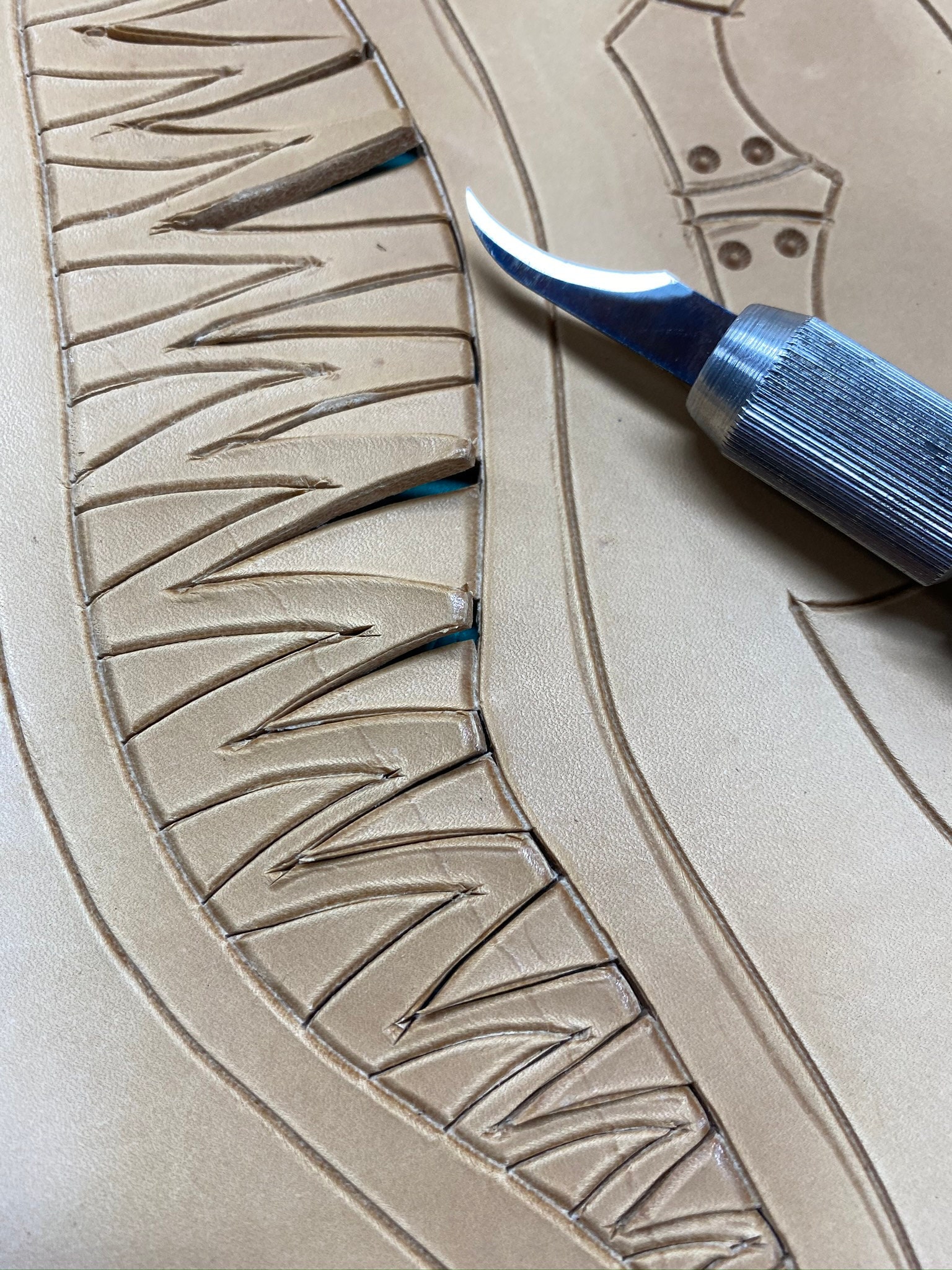 Any areas which need to be removed from the interior of the design are cut with a sharp curved razor blade.
Initial Assembly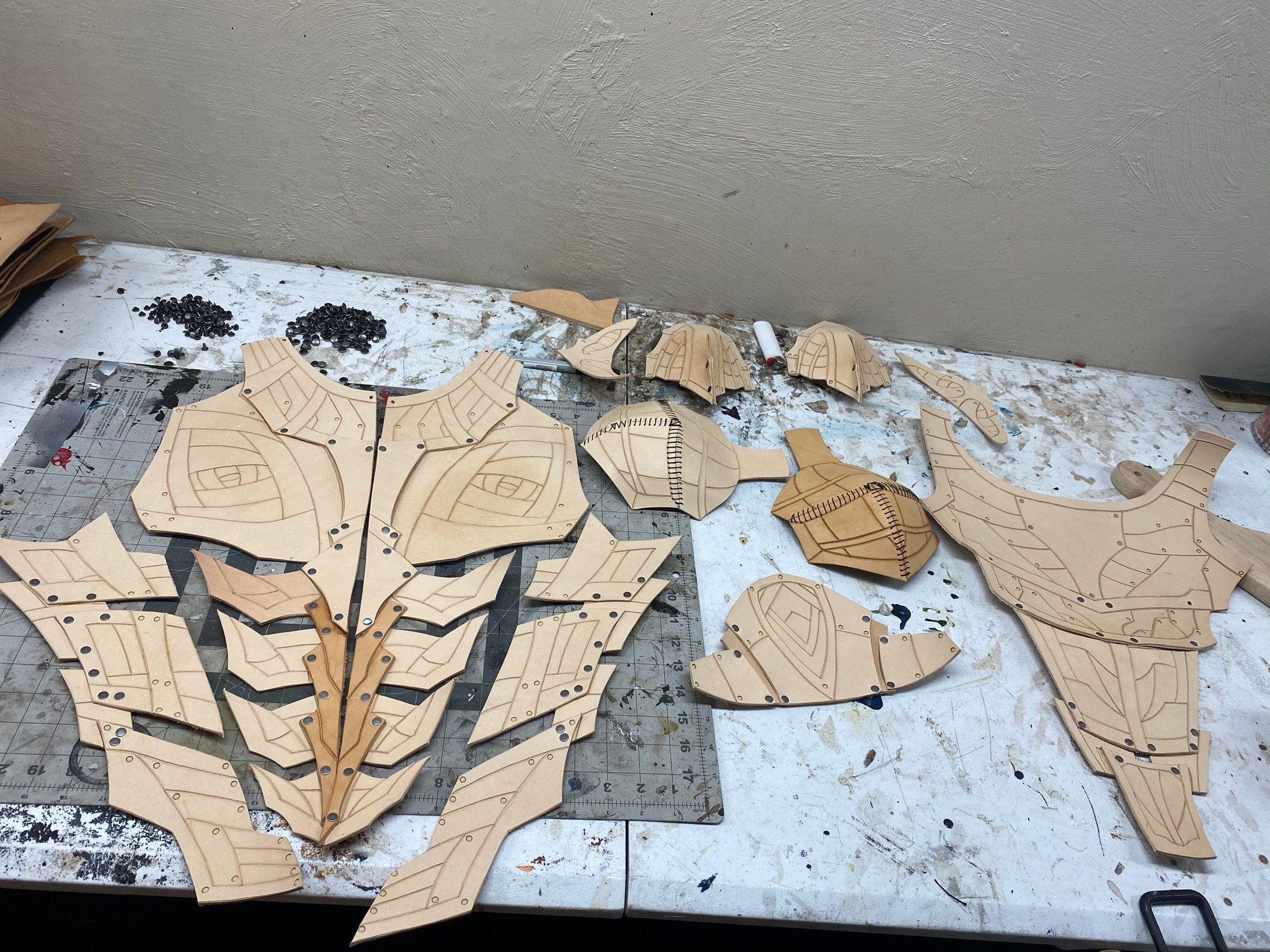 We stitch what needs stitching and rivet what needs riveting. 
Shaping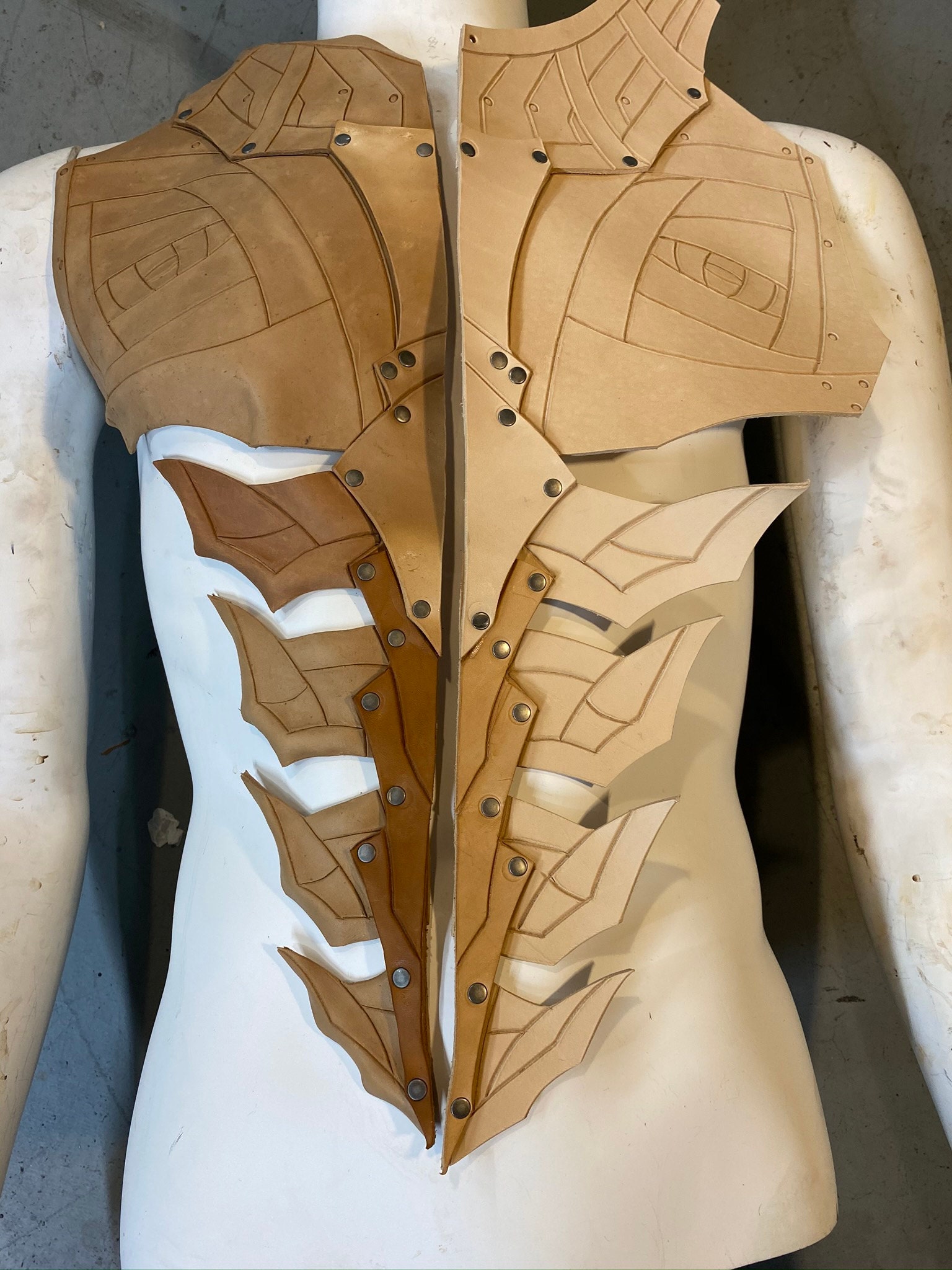 This part is one of my personal favorites. This is the part where the leather really gets its life, and we are able to add dimension and rigidity to each individual piece. The pieces are then set out to dry under fans for a day or two.
Paint Base Coat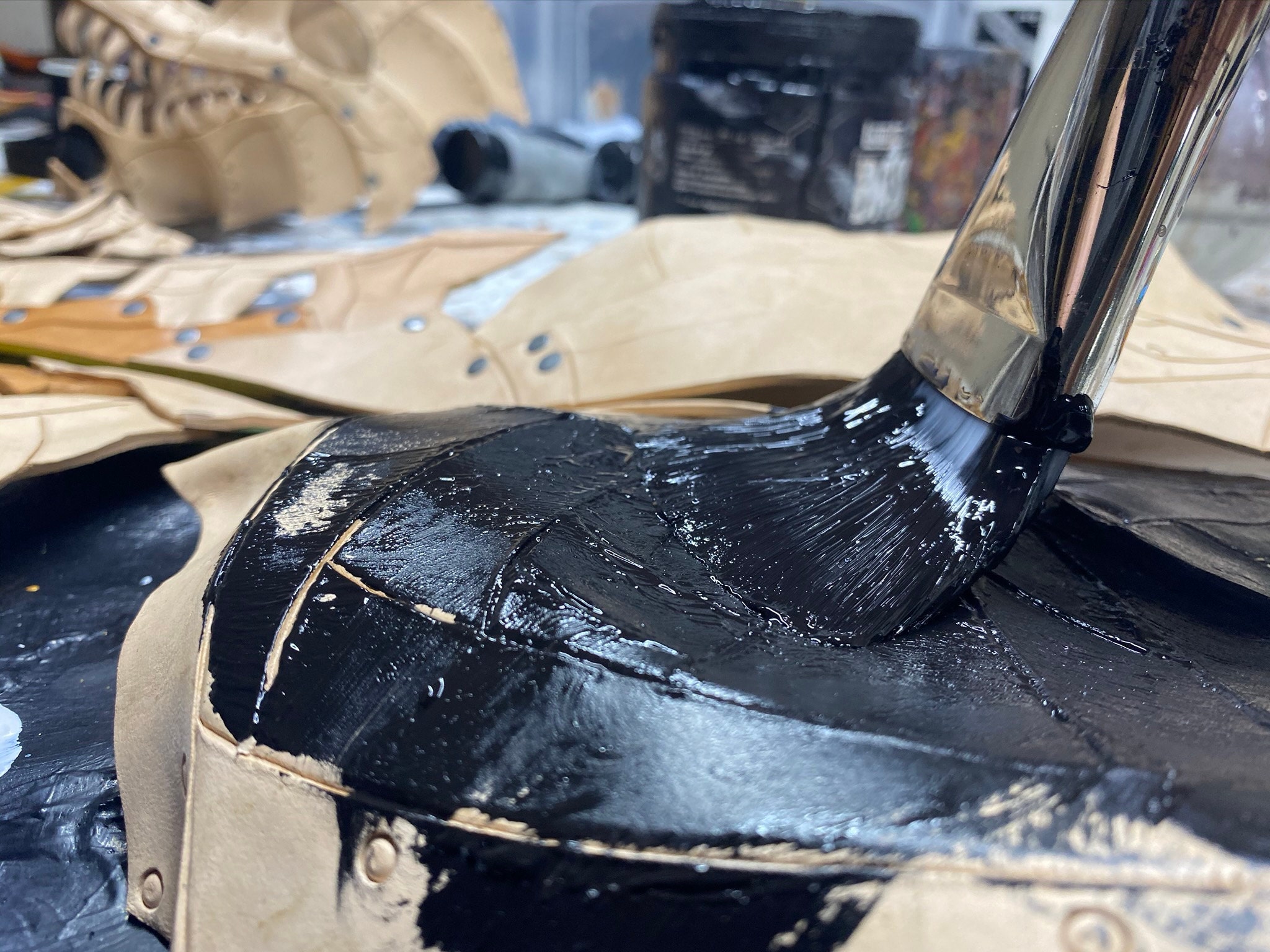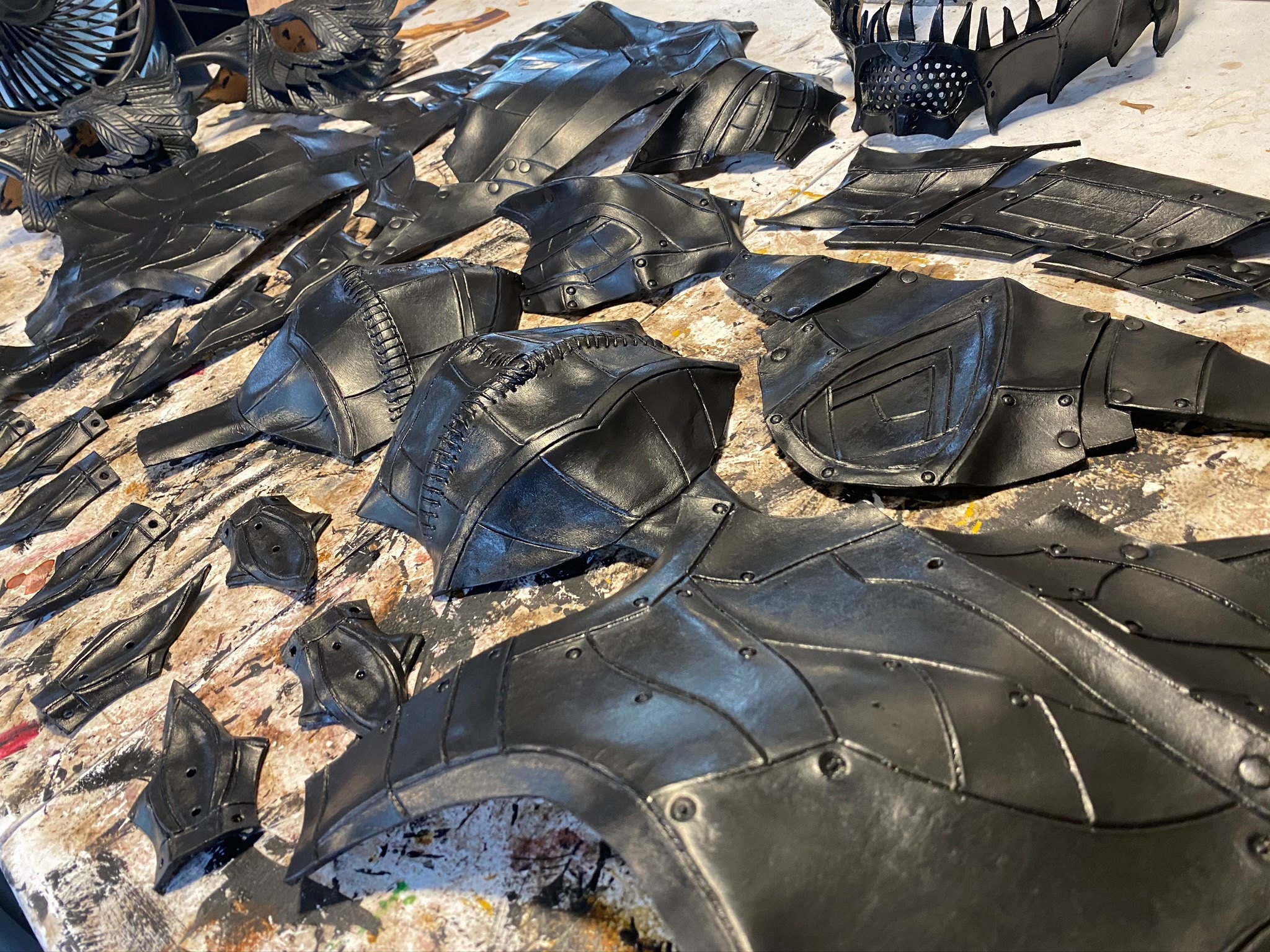 Once all the pieces are dried, they are ready to be primed for the final paint job. Depending on the final color of the piece, the base coat will vary. 
Top Coat, Airbrush and FInish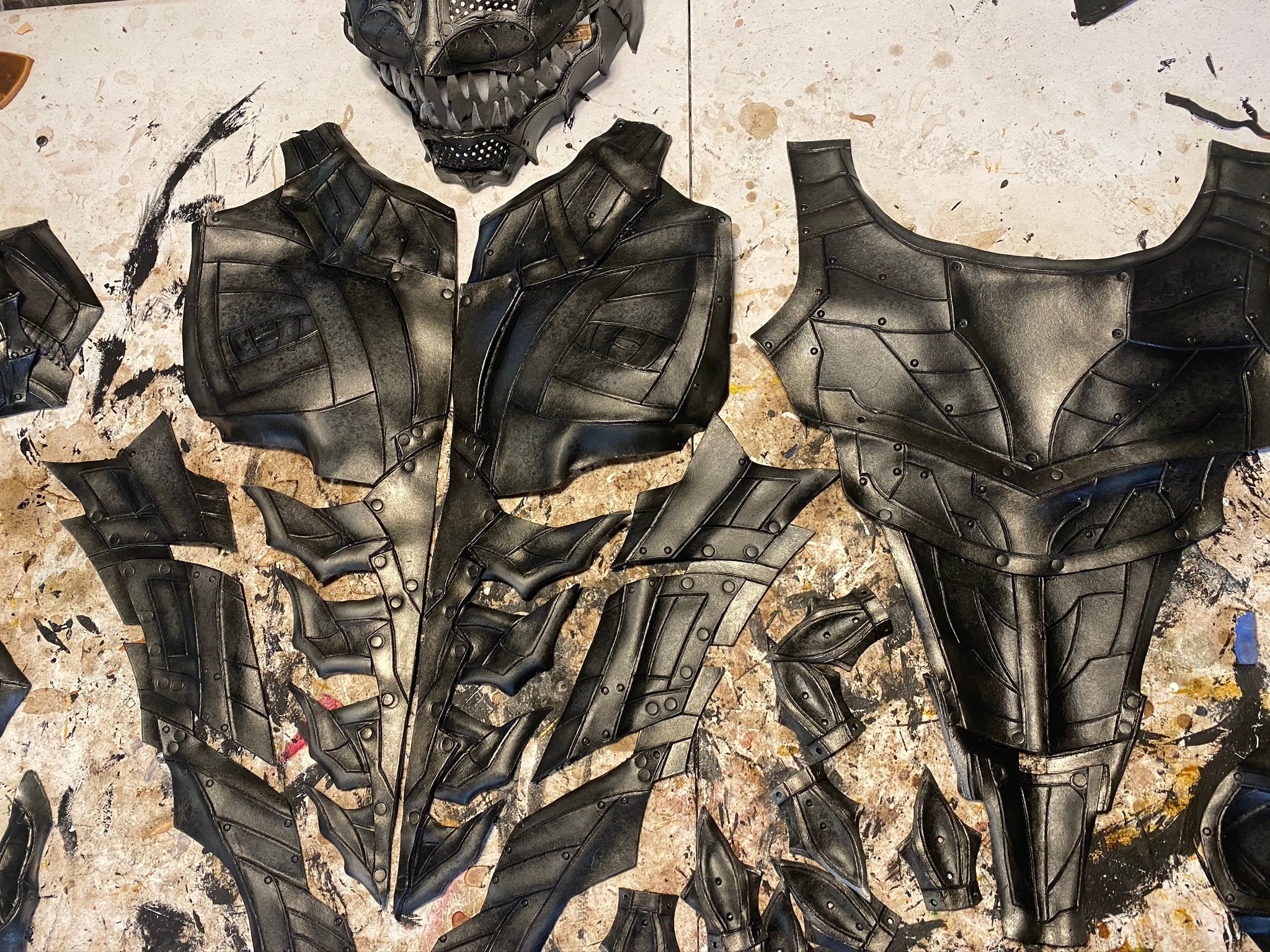 Next up, we paint the pieces using as many techniques as required, to achieve the desired look and then airbrush to blend. Finally each piece is coated with a matte, satin, or gloss flexible acrylic finish.
Final Assembly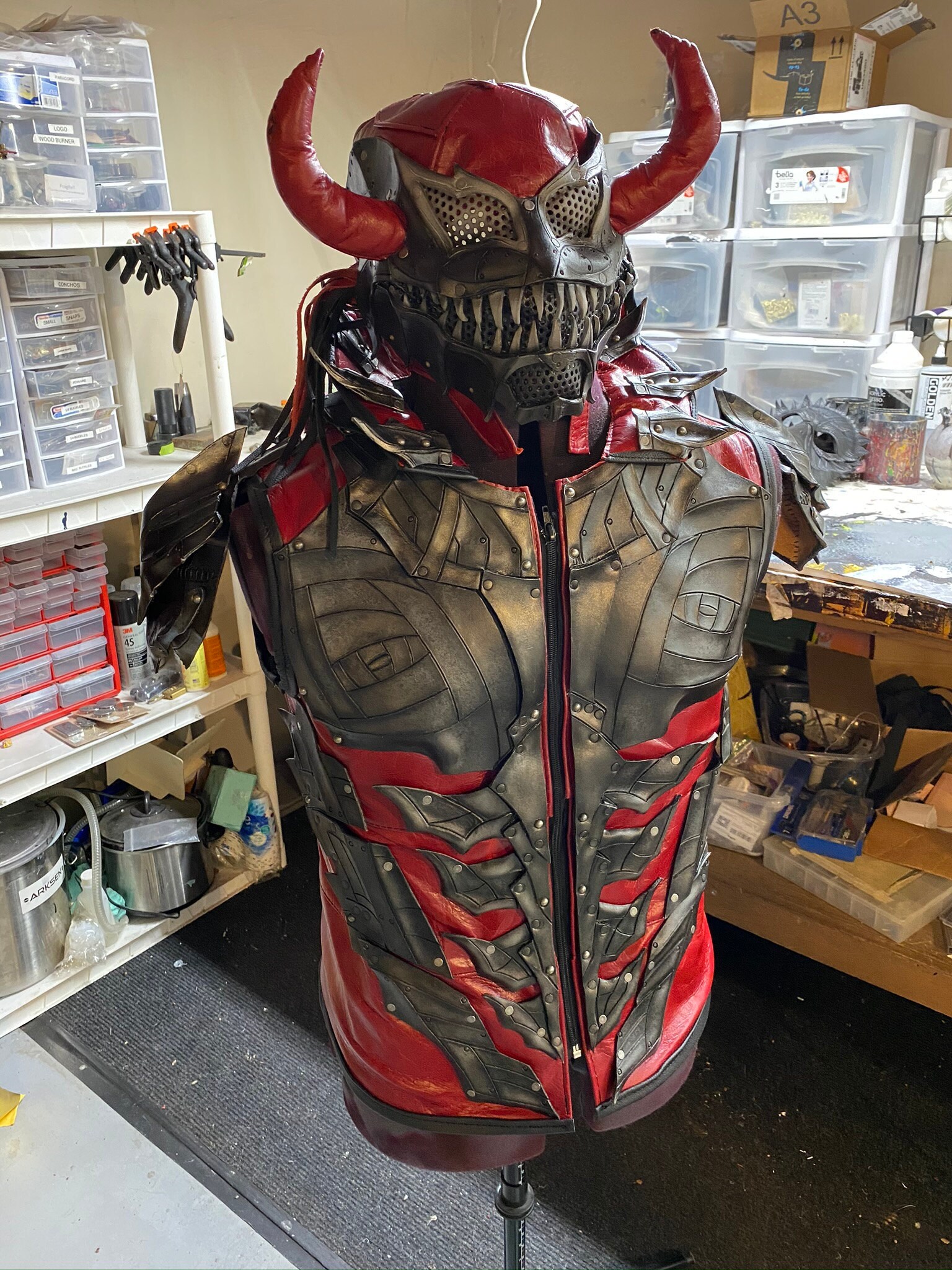 This is one of the the most exciting and nerve racking phases. This is where we get to see if all the planning has paid off, and whether or not all the pieces will fit together like they're supposed to. We usually attach the armor using rivets.
Meditate
This is definitely an important time to do one more meditation on the project, and step away for a minute. This allows us to carefully think through any last touches that we may need to add or details in need of adjustment in order to meet the concept as closely as possible.
Final Touches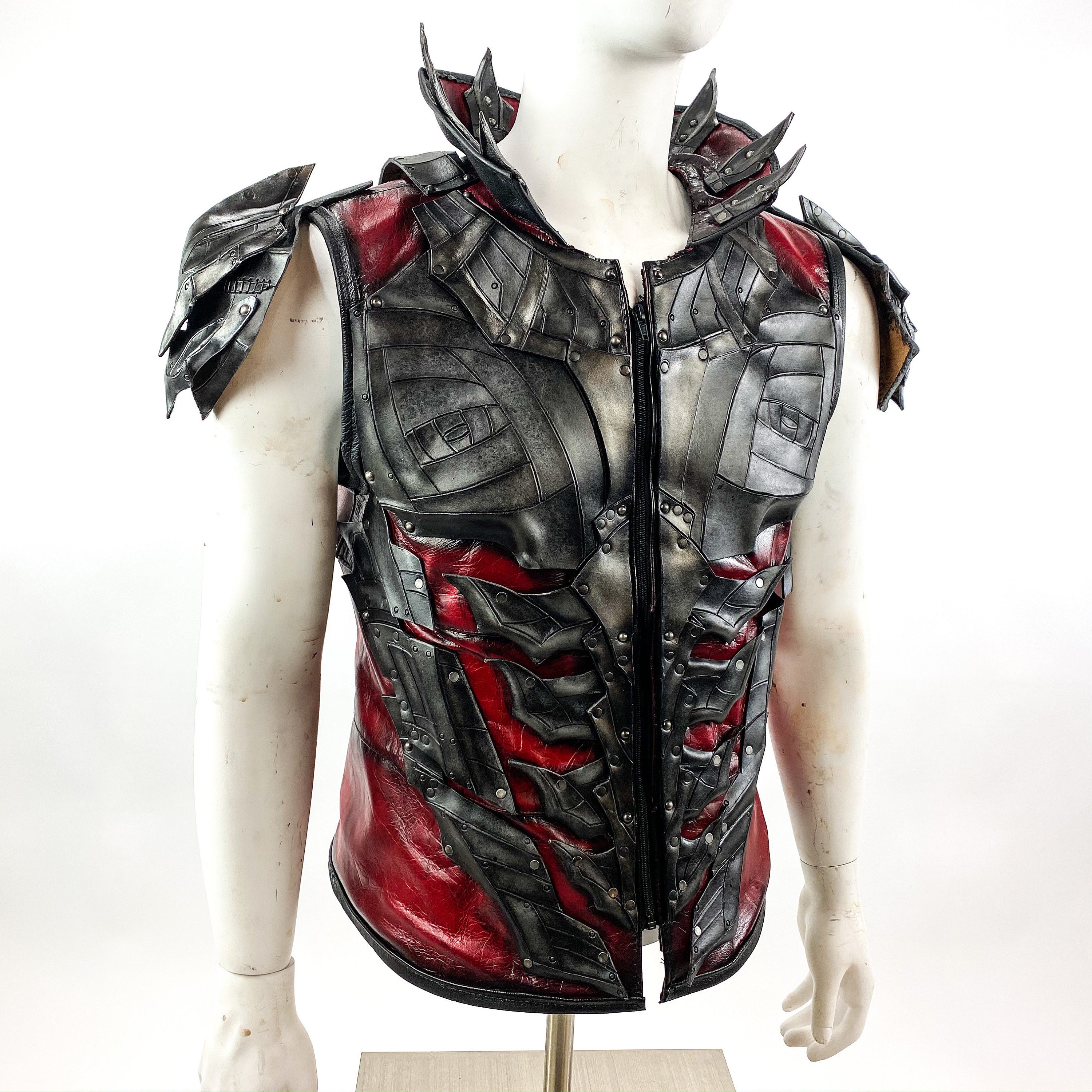 And now it all comes together. This is the part where we finish it up, and see it come to life. Once finished, we take and edit many photographs to send to our customers, and eventually post for you all to see. Once approved, the fate of the jacket rests in the hands of our postal services.
Clean Up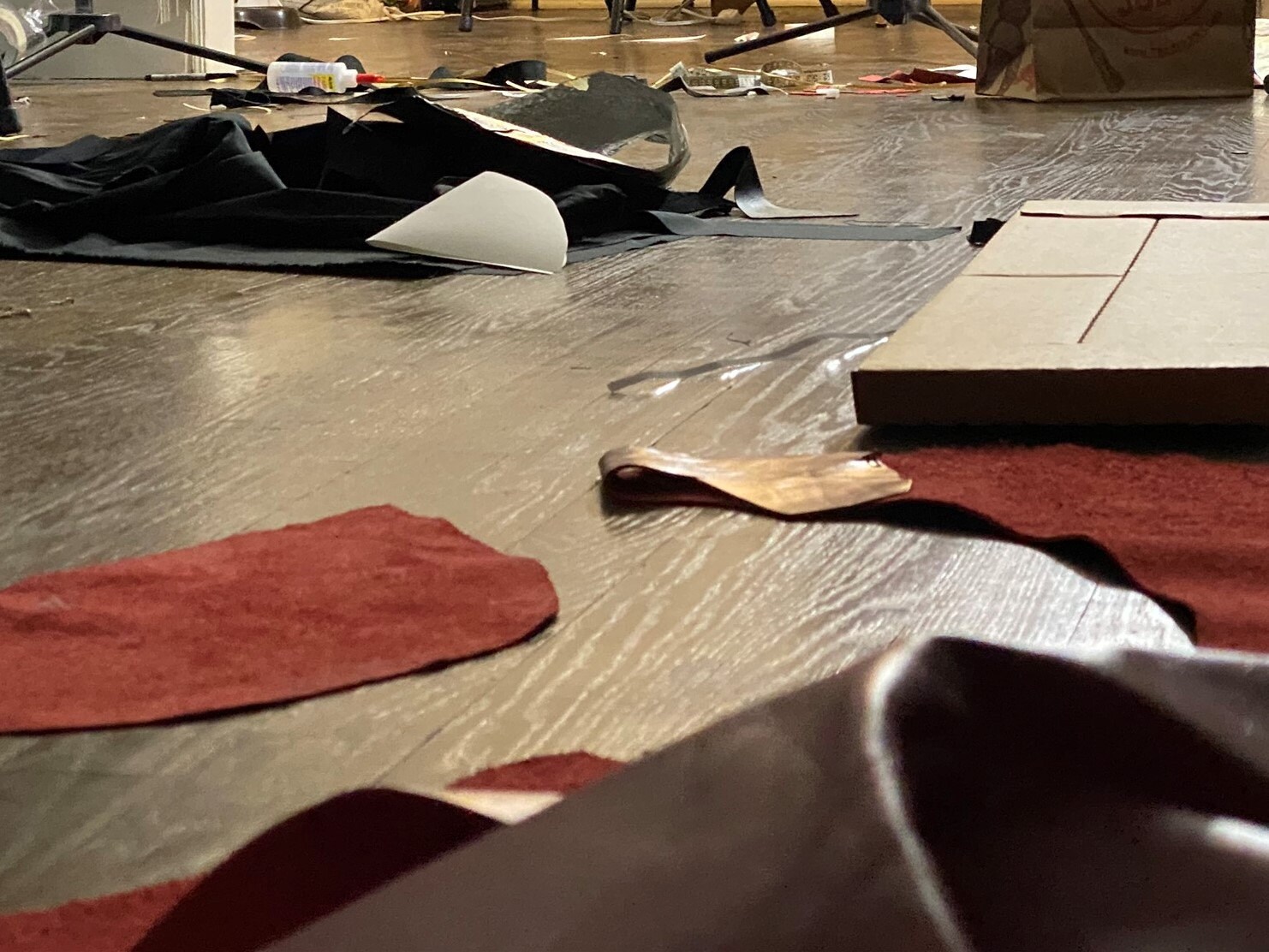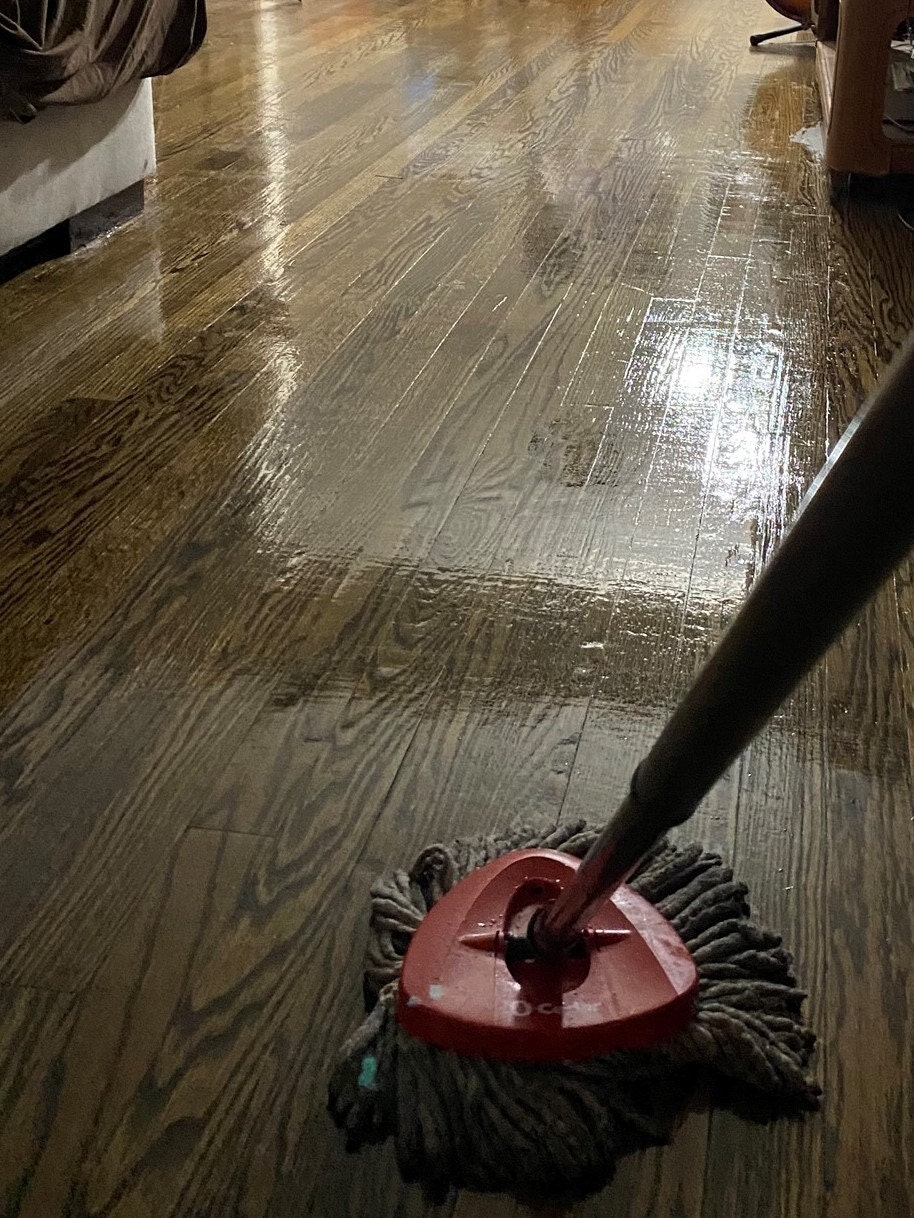 Now we clean and prep our minds for the next incredible project we get to make. We clean as we go, but each project creates a hurricane in the studio, leaving no surface uneffected. At the end of each project, we do a thorough cleaning to ensure that the environment is clean and sanitary at the beginning of each project.
Thanks for taking a look and we hope this helps in some way clarify our process. If you have any questions, please feel free to reach out at william@rockwellmasks.com